Tournaments - Braeden Bannister Memorial U15
BRAEDEN AND THE BRAEDEN BANNISTER MEMORIAL FUND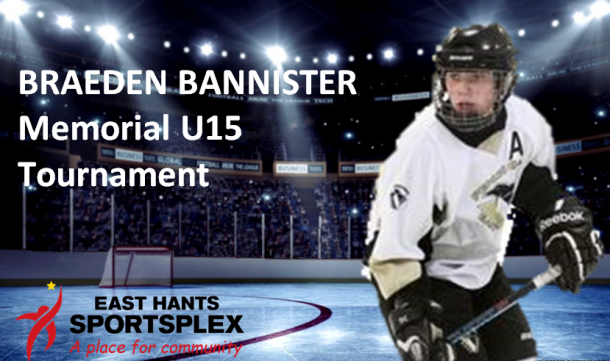 Braeden "Banny" Bannister was taken suddenly from us way too soon at the age of 15. He was an accomplished athlete, an honours student, a volunteer firefighter and an amazing human being with a strong desire to give back to others. He was a proud member of the East Hants Minor Hockey Association throughout his childhood, where he was a great leader and an amazing teammate.

This hockey season, the East Hants Minor Hockey Association is proud to host and assist with the Braeden Bannister Memorial U15 tournament at the East Hants Sportsplex over the Christmas Break in December, 2023.
All funds raised will be donated to the Braeden Bannister Memorial Fund, a fund that gives back to the community of East Hants. Some examples of what this fund supports are:
Providing funding for children to play the sport they love.

Giving Bursaries to high school graduating students.

Placing AED's in schools.

Donating to local food banks

Upgrading sport fields.